PAST EVENTS AND WORKSHOPS
August 2015
The TAO of POOH and Personalities with Agile Teams
Event Details
ABSTRACT: Ever wonder about the different personalities and how they contribute to a healthy team? We'll be examining this topic through the eyes of Taoism and some of our childhood friends.
BIO: John Genier got his start in San Francisco in the 90's where he helped bring SquareTrade (www.squaretrade.com) to life.  It was during this time that he discovered the energy and efficiency created when small teams work in highly collaborative environments, fueled by customer interaction and absent of typical waterfall processes.  When he came to Capital One in 2005, he was able to mentor under Lyssa Adkins while gaining his Scrum Master certification.  Since then he's gone on to play numerous roles as Product Owner and Scrum Master at Capital One, and gain his SPC (SAFe Program Consultant) certification (July 2013).  Currently, he's working within the Technology space at Capital One to help define and shape the future of DevOps at the enterprise level. He loves the outdoors, music and spending time with his wife and 3 kids. He and his wife also own Morsels – a small dessert shop in Bellevue, Richmond's Northside.
July 2015
Cynefin Framework
 Event Details
ABSTRACT: The Cynefin framework developed by David Snowden is a sense-making framework which enables leaders to categorize the nature of context in which they are operating so that they can make appropriate decisions and respond in ways that make sense in that particular environment. The Cynefin framework has 5 domains: Simple, Complicated, Complex, Chaotic, and Disorder.  Knowing which domain describes your organizational context will help you to determine how to approach communication, decision-making, information management and select appropriate practices. In particular, when leading an Agile transition, it's important to understand what kind of system you are dealing with.
 In this workshop, we will play the Cynefin LEGO game, in which participants will go through a series of building challenges to create an example of each type of system and explore the social dynamics characteristic of each domain.
SPEAKER: Mike Bowler is an Agile and technical, coach and trainer who has been writing code for over thirty years and has been an active member of the Agile community for the last fifteen. He blends his strong technical background with a deep understanding of Agile methods to help teams consistently improve how they deliver value to their customers.
Mike is also a trained LEGO® SERIOUS PLAY® facilitator and uses LEGO in much of his training. 
SPEAKER: Ellen Grove is an Agile coach & trainer with Agile Partnership, based in Ottawa, Canada.  Ellen helps teams and organizations do better work through coaching them in creating the circumstances in which they can work most productively and effectively. Her Agile coaching practice is founded in over 15 years experience leading software testing, development and implementation teams in global enterprises, a passion for exploratory software testing and user-centered design, and a background in community organization. She facilitates the transition to collaborative Agile work practices at the team, managerial and corporate levels, and has conquered the challenges of extending Scrum roll-outs to off-shore development partners and multi-site project teams for enterprise and public sector clients in Canada. Ellen is also an Open Space facilitator and a StrategicPlay certified facilitator in Lego Serious Play methods, and one of the lead organizers of Agile Coach Camp Canada.
SPEAKER: Brad Hughes is a Lean, Agile, and Executive Coach with over 20 years experience in software development and IT in corporate, government, and consulting environments, and a passion to help build safe and sustainable environments for knowledge work.  Particular passions include the Kanban modern management method.  Brad holds a BSc in Computer Science from the University of Victoria, and a Certified Executive Coach credential from Royal Roads University.  Brad is also a LEGO® Serious Play® facilitator.  Brad views LEGO as another very versatile Agile tool to help bring imagination and creativity into the workplace.
  This was a workshop, so there were no slides presented.
June 2015

ABSTRACT:  Storymapping emerged from the work of Agile coach Jeff Patton and has now been adapted and used in various iterations across many product teams working today. These maps help teams create a shared understanding of our customer's world and how we can identify their unmet needs. It also helps teams understand the scope of potential solutions without leaving gaps in your backlog.

In this hands-on exercise, attendees will learn the basics of creating and using a storymapping in a highly collaborative Agile product development culture. In addition the use of personas, design studios and how to identify Minimal Viable Products (MVP).

If you're new to the concept of storymapping, this workshop serves as a helpful introduction and equips you with the tools to try your own storymap exercise. If you're familiar with storymapping, you might learn a variation not previously explored.

PRESENTER:  With over 18 years of product design experience, Archie Miller has worked with many nationally prominent US clients such as American Express, Amtrak, General Electric, Owens Corning, and Wachovia. Most recently, Archie has led UX for online product development for teams at crutchfield.com, snagajob.com, and most recently as team manager for interaction design at Carmax.
MAY 2015
DevOps and SAFe adoption is not easy.  This session will discuss a real world DevOps/SAFe transformation and the lessons learned by exploring how a Fortune 100 company transformed from a traditional software shop to an Agile one.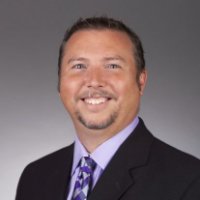 SPEAKER: John Kosco is an executive with over 27 years of experience within Information Technology, with both Systems Delivery and IT Operations experience in the Financial industry.  He is a certified Scaled Agile Framework (SAFe) Program Consultant (SPC). 
APRIL 2015
In this presentation we will provide an overview of the characteristics that differentiate High Performance Work Teams (HPT) from ordinary teams.  HPT's are exemplified by low turnover, high team value output, flexibility and innovation.  HPT's outperform other teams because they have a balance of key team characteristics and have achieved a level of trust that allow them to continuously innovate and deliver results that outperform other teams. 
Being Agile naturally leads to HPT.  We will also investigate how organizations can help create the space for HPTs to develop from their Agile teams.  Agile teams have a unique ability to self organize within an approach that fosters team-based growth and trust building. We will examine techniques that Agile teams can use to create higher team awareness which can be used to accelerate team growth.  This presentation will encourage shared experiences from the audience to investigate the presentation material within your context.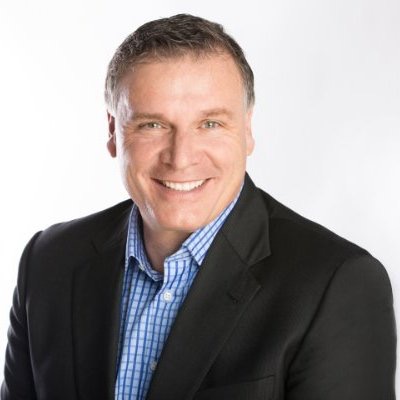 Michael Bonamassa is the co-founder of Curving North, Inc.  Curving North, Inc. is focused on delivering value to clients through the development of leaders and high performance teams.  Mr. Bonamassa has over 20 years of experience developing teams both as an executive leader and as a member of high performance teams.  Mr. Bonamassa believes in the inherent value of all people to achieve amazing things when they are offered the right opportunities and support.  Follow Mr. Bonamassa on twitter @mbonamassa or on LinkedIn https://www.linkedin.com/profile/public-profile-settings?trk=prof-edit-edit-public_profile.
-High Performance Work Team Survey
JANUARY 2015
Tuesday, January 13, 2015 from 6:00 PM to 8:00 PM (EST)

Glen Allen Library 10501 Staples Mill Road  6970373, VA 23060
ABSTRACT: Okay, so does it really matter?  It's a rare chance to get some Lyssa time!  If you really are curious though, check back again soon and we'll have a topic update.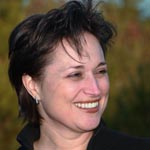 Lyssa Adkins. Since 2004, I have taught Scrum and Agile Coaching to well over a thousand students, coached many agile teams, and served as master coach to scores of apprentice coaches. In both one-on-one settings and small groups, I enjoy a front-row seat as remarkable agile coaches emerge and go on to entice the very best from the teams and organizations they coach. Prior to agile, I had more than fifteen years of expertise leading project teams and groups of project managers (I was even a PMO Director -- twice!), yet nothing prepared me for the power of agile done simply and well.
I believe that agile is more than an alternate project management methodology and I am passionate about deepening the roles in agile – specifically agile coach and agile manager – to help agile move into its fullest expression.
I hold an alphabet soup of certifications: Certified Scrum Coach (CSC), Project Management Professional (PMP), Six Sigma Green Belt (SSGB), Organization and Relationship Systems Certified Coach (ORSCC) and Associate Certified Coach (ACC).  I am also a trained Co-Active Coach and Leader.
In 2010, I authored Coaching Agile Teams: A Companion for ScrumMasters, Agile Coaches, and Project Managers in Transition
NOVEMBER
TOPIC: Agile Execution Health Check Workshop - How to leverage Agile metrics to understand your teams
ABSTRACT: Learn how to judge the health of your Agile teams by doing a health check with real customer case study data. We'll look at data on team performance based on various Agile metrics such as Burnups/Burndowns, Cumulative Flow Diagrams, Velocity Chart, SDPI charts, and more. This will help to interpret possible challenges the team is facing and determine prescriptive action items that will influence improvement.
We'll examine how to mine for internal performance data, evaluate what we can deduce from actions happening outside the boundaries of agile practices and pinpoint areas that will have the most impact on future projects and get them back on track. The goal is to turn work into data, data into insights and insight into action.
PRESENTER: Jim Damato is a senior technology manager with nearly 20 years of responsibility and accountability for taking enterprise SDLC and Cloud initiatives from vision and strategy thru rollout and support.  He has been successful in environments like publicly traded companies, quick-growing startups, and federal agencies, starting as a software engineer in Silicon Valley in the hey day of the Internet. After the tech economy crash he landed in Washington DC leading large, technology-focused project teams as a government contractor.  He now helps companies implement their Agile strategies as a Technical Account Manager for Rally Software where he is a product specialist and Agile expert. Jim is PMP, ITIL, CSM, PMI-ACP, CSP and SAFe Agilist certified.
JULY
The Software Defined Enterprise: Where Agile, DevOps, and the Cloud Meet
Tuesday, July 15, 2014 from 6:00 PM to 8:00 PM (EDT)
Tuckahoe Library
1901 Starling Drive


Richmond

, 

VA

 23229
Just ten years ago, businesses created 3-tier web applications using waterfall methods. Applications ran in corporate data centers for customers using PC's. Development and operations teams worked in silos, each blaming the other when problems arose. Sound familiar?
Today, agile teams deliver distributed web and mobile apps that run in the cloud. Development and operations teams work proactively together to solve problems. In essence, the modern business has become a software-driven enterprise for delivering digital products and services to global, mobile and social customers. Specifically Agile, DevOps and the Cloud are having a profound impact on all aspects of businesses from start-ups to Fortune 500 and even creating new business models like Software-as-a-Service.
This talk is for anyone interested in learning more about the software-defined enterprise and what it means to you and your customers. You'll leave with a better understanding of what the industry leaders are doing to help their organizations transform to a modern software-defined business - including those right here in RVA.
Join Ryan Shriver, Director of Technology for SingleStone and Gigaom Research analyst for cloud computing, as he shares industry insights and practical steps for software-defined enterprises of all shapes and sizes.
MAY

See the Value: Focus on Delivering the Right Software
Wednesday, May 14, 2014 from 6:00 PM to 8:00 PM (EDT)
Glen Allen, VA
ABSTRACT: Many Agile teams focus on Velocity as their measure of progress. They build burn-up charts to track it over time and make it the focus of much of their discussion during Sprint Planning and Retrospectives. Join Jeff "Cheezy" Morgan as he leads us through a hands-on workshop to explore whether the strong focus on this metric is truly in line with the principles of Agile Software Development.
In this workshop you will discover how a focus on Value first, instead of Velocity, changes how the team approaches the work to be completed. Through a series of structured activities you will work with a Story Map for a fictitious project and assign value to the discovered stories. You will learn the practices and skills necessary to track Earned Value on your project and also learn the valuable lesson on how to discover what not to build.
The outcome will be a set of new skills that you can take back with you and immediately apply to your current team development planning efforts. This session will be fun and educational. This is one workshop you don't want to miss.
BIO: Chief technology officer and a cofounder of LeanDog, Jeff "Cheezy" Morgan has been teaching classes and coaching teams on agile and lean techniques since early 2004. Most of his work has focused on the engineering practices used by developers and testers. For the past few years he has experienced great success and recognition for his work focused on helping teams adopt Acceptance Test Driven Development using Cucumber. He has authored several popular Ruby gems used by software testers and is the author of the book, Cucumber & Cheese—A Testers Workshop.
APRIL
Jam On - An Open Agile Jam Session
Tuckahoe Library


1901 Starling Drive


Richmond

,

VA

23229

Tuesday, April 15, 2014 from 6:00 PM to 8:00 PM (EDT)
ABSTRACT: Join your Agile Richmond colleagues to discuss your Agile and Kanban related challenges. We will facilitate a special open forum session where our members will put forward questions, concerns or situations for discussion. What would other Agilistas do in your situation?  Find out… participate… share your experience… show what you know… learn what you don't… join in and jam!
To have this run a little more efficiently, if you have a question or challenge you'd like to have discussed, please send a note to This email address is being protected from spambots. You need JavaScript enabled to view it. . Just briefly tell us what the topic is and we will add it to the mix.
Some food for thought (aside from the always free pizza), here are a few for instance topics…
My deeply engaged and strong product owner left mid-project. The new product owner is inexperienced with the project and the role. How do I help her and the team keep up the pace?
One of the team members has training as a scrum master and really wants to assist to get some practice. How can I facilitate without risking the team energy?

 
We've tried several agile office configurations with mixed success.  We're soon moving to a new office building and I'd like to know what has worked well for other organizations.

 
Our scrum teams estimate well at the sprint level but we struggle to provide the sales/marketing teams an accurate answer to the question of "when will the product be ready?", especially at the outset of a new program.  What works for others?
MARCH
Does Paired Programming Work?
Gayton Library
10600 Gayton Rd
Tuckahoe, VA 23238

Tuesday, March 11, 2014 from 6:00 PM to 8:00 PM (EDT)
Abstract: Even after all these years (the first documented experiment took place in 1975), pair programming continues to be one of the most controversial software development practices.
Despite all the discussion, research, and practical application of the technique, people usually debate pair programming from a purely emotional standpoint, often based on speculation and not direct experience. The stridency and circularity of discussions about pairing led the presenters to wonder exactly what factors contribute to good outcomes from pair programming, what factors might cause poor outcomes, what decisions factors we ought to use to choose when to pair, and what new skills we can develop to enable us to overcome the initial barriers and take full advantage of the practice.

In this session we want to explore the kinds of issues coaches and change agents encounter when introducing teams to pairing, and ways they can help people understand how pairing affects the work, when to use it and when not to use it.
Speaker Bio:  Mike Bowler, Agile & Technical Coach
One of the very early agile practitioners, Mike has been helping his clients with agile practices and implementations since 2000. He blends his strong technical background with a deep understanding of Agile methods to help teams consistently deliver higher quality products. http://www.gargoylesoftware.com/mike_bowler
Twitter: @mike_bowler
LinkedIn: http://www.linkedin.com/in/mbowler
Email:  This email address is being protected from spambots. You need JavaScript enabled to view it.
Speaker Bio: Dave Nicolette, Agile & Technical Coach
Dave is a consultant specializing in improving software development and delivery methods and practices, with particular interest in coaching and mentoring individuals and teams. He can provide process assessment, training classes, workshops, and coaching and mentoring services in the management, technical, and human factors aspects of contemporary software delivery practice, combining agile and lean values and principles with proven traditional methods.
Twitter: @davenicolette
LinkedIn: 
http://www.linkedin.com/in/davenicolette

Email: 
This email address is being protected from spambots. You need JavaScript enabled to view it.

February
Lyssa Adkins presents "The Agile Enterprise: Scaled-Up Coaches Required"
Wednesday, February 19, 2014 from 6:00 PM to 8:00 PM (EST)
Glen Allen Library
10501 Staples Mill Road
Glen Allen, VA 23060

Abstract: It is easy to envision a more agile enterprise with Agile at scale producing great results with minimum friction, yet we have found as a community that it is quite difficult to accomplish.  The transformation path to enterprise agility goes on in many dimensions at once and unless we have viewpoints to help us see from each of those dimensions we are doomed to repeat the mistakes of the past.
January
Un-peeling the Onion: Leveraging Kanban to Create and Sustain a High Performance Operation
Wednesday, January 15, 2014 from 6:00 PM to 8:00 PM (EST)
Tuckahoe Library
1901 Starling Drive
Richmond, VA 23229
ABSTRACT: 
We're all familiar with the analogy of peeling an onion to find out what's going on in the center.  If the center of what we want is to create and sustain a high-performance operation, then we already know what's at the center and now we have to figure out what's required to get there.
If performing at a high level is desired, first we must ask, "how do we know we're performing well?"  Then we work backwards--analogously opposite to peeling an onion--to find the most visible and readily accessible attributes that would lead us from the external world, back into the center.
In the case of high performance operations, the answer to "what's at the center" is fairly simple: metrics of results against goals will be our primary gauge.  If metrics, results and goals are our focus, then the question moves to, "what do we need to do to make sense of them?"  We need confidence in our measures, find meaning in the results, and realism in our goals.
High performance requires more than being content with the status quo.  High performance expects more predictability, not just good present-state cash flow.  Essentially, predictability is an attribute of high performance and the central gears in the machinery of high performance operations are baseline performance data and performance prediction models.   
Thankfully, while discussions of baselines and models may sound terrifying at first, we have a relatively straight-forward tool to obtain baseline performance data and craft performance prediction models.  Kanban is such a tool.  Kanban gives us everything we need to back out of the onion and work at being a high performance operation by dealing with natural, every day, ordinary work.
Kanban also gives us non-measurement based tools to help sustain ongoing high performance behaviors by simply doing the basic tenets of Kanban activities.  Beyond the visualization, Kanban is a simple yet powerful means of pursuing and realizing high performance results.
SPEAKER: Hillel Glazer is the founder, Principal, CEO, and all-around Performance Jedi of Entinex, Inc.  He is the world's leading authority on bringing lean and agile values and principles into the regulated world.  His leadership, originality, professional excellence, and direct contribution to the community in this field has been recognized by the Lean Systems Society, by honoring him as a Fellow of the Lean Systems Society in its inaugural induction of fellows.  He's special counsel to the Lean Kanban University and Program Chair of the Lean Kanban North America conference.  Hillel's involvement with Kanban predates the official "launch" of Kanban that includes several earlier collaborations with David J. Anderson on topics of flow, process improvement, predictability, and high performance.
Link to Presentation: http://prezi.com/xxuax4dqryrb/unpeeling-the-onion/
DECEMBER
Date: Tuesday, December 3, 2013
Location: Glen Allen Library, 10501 Staples Mill Road, Glen Allen, VA 23060
Strategies for Agile Portfolio Management
ABSTRACT: Do you work in an organization where development is expected to be done in an Agile way, but upper management operates in a way that makes being Agile downstream difficult? Do you feel like your organization is working on way too many products/projects at the same time? Are people so busy multitasking that they do the best job that they can on one project before hoping to the next--never really doing the high-quality work that is desired? If so, your organization needs to align Agile throughout the value chain starting with portfolio management!
Bio:  Traditional portfolio management frequently uses principles that are at odds with agile thinking. For example, believing that people should be 100% utilized might lead to us to start many simultaneous projects leading to high levels of team-member multitasking. Managing a portfolio according to these principles all but guarantees a continuous stream of impediments that interfere with team-level agility and sub-optimizes delivered value.
BIO: Kenny Rubin was the first Managing Director of the worldwide Scrum Alliance, a nonprofit organization focused on the successful adoption of Scrum. He is the author of the Amazon #1 best-selling book,Essential Scrum: A Practical Guide to the Most Popular Agile Process. In addition to this book, Kenny is also the coauthor of the 1995 book Succeeding with Objects: Decision Frameworks for Project Management. He received his B.S. in Information and Computer Science from the Georgia Institute of Technology and his M.S. in Computer Science from Stanford University.
PMI Continuing Education: Claim 2 PDUs towards your PMI-ACP, PMP and PgMP Certifications. The event number for this event is C094-AR-131203
NOVEMBER
Title:  Agile Office Spaces - Enabling Collaboration and Agility (ID# C094-AR-131107)
Date:  Thursday, November 7, 2013 from 6:00 PM to 8:00 PM (EST)
Location:  North Park Library, 8508 Franconia Road, Henrico, VA 23227
ABSTRACT:
Your Agile team has the right processes, engineering practices, tools, people, and technology, but what about your office space? Sure, you have a prominently displayed Scrum board, but does your physical environment enhance your collective Agility?
Drawing from experiences at Agile shops and government offices, and in collaboration with a professional interior designer specializing in collaborative office spaces, Richard Cheng will lead an interactive conversation on optimizing Agile workspaces. This workshop session will bring the experience of the attendees to create a shared learning experience.
Learning outcomes
Characteristics to look for and avoid in an Agile workspace
Pros and cons of Agile team rooms / war rooms
Sample Agile offices and Agile office product lines
Options for setting up a workspace for pair programming
Selling the change to an Agile office
About the Presenter
Richard Cheng
Richard Cheng, Principal Consultant at Excella Consulting, provides consulting services to commercial and federal clients in the Washington, DC area. Richard coaches, mentors, and trains clients on understanding and implementing Agile and Scrum. He also leads Excella's Agile Center of Excellence.
A graduate of Virginia Tech, Richard has authored several publications on project management, presented at Agile and PMI sponsored industry events, is a member of Mensa, and holds certifications including Certified Scrum Training (CST), Certified Scrum Master (CSM), Certified Scrum Product Owner (CSPO), Certified Scrum Professional (CSP), PMI Agile Certified Practitioner (PMI-ACP) and Project Management Professional (PMP). Richard is a founder and on the executive committee of the Agile Defense Adoption Proponents Team (ADAPT).
Agile Office Spaces - Enabling Collaboration and Agility, ID# C094-AR-131107
OCTOBER
InnoVAte Virginia 2013
Please join us on Friday, October 18th as Innovate Virginia returns to RVA!
The Cultural Arts Center at Glen Allen
2880 Mountain Road, Glen Allen, VA 23060
http://www.artsglenallen.com
Inspirational talks from industry thought leaders
8 PDUs for your PMI credential: PMP, PGMP, PMI-ACP in Category A
Mingle and network with peers
Limited attendance to promote your best experience
Low cost and local (what could be better than that!)
Join us on a beautiful fall day at the Glen Allen Cultural Arts Center, one of the best cultural art centers of Richmond.   We purposely build extended breaks into our schedule to give you time to walk about, strike up a conversation with our sponsors and fellow attendees, and enjoy the beautiful space that is the Glen Allen Cultural Arts Center.
AUGUST
Date: Tuesday, August 29, 2013
 
Location: Twin Hickory Library
 
Title:  Big Agile: It's not just for small projects anymore!
 
Abstract: 
One of the stereotypes for Agile approaches is that they only work for small projects.  Yet, over the last several years, Agile techniques are being applied to increasingly larger and more complex environments. From the largest telecom in Europe to the largest DotCom in the UK, to the FBI's largest system ever. But how does self-organization work for a thousand people? How can you possibly run an large program without any documentation or architecture? In this illuminating session, you will learn both recent trends as well as actionable tips for growing out of small Agile to big Agile.
 
About the Speaker: 
Jesse Fewell is a writer, coach, and trainer for LeadingAgile. In addition to speaking for Agile, Scrum, and PMI conferences, he has collected a broad array of clients in several sectors such as National Security, Aerospace, GIS, Stock Multimedia, Telecom, and Hospitality. A leader in the advancement of management practices, he founded the PMI Agile Community of Practice, co-created the PMI-ACP® agile certification, and is co-authoring the upcoming Software Extension to the PMBOK Guide®. A graduate of Johns Hopkins University, he is the world's only certified Project Management Professional (PMP) to also hold the expert-level agile designations of Certified Scrum Trainer (CST), and Innovation Games® Qualified Instructor (IGQI).
JULY
Date: Wednesday, July 24, 2013
Location: Tuckahoe Library, 1901 Starling Drive, Henrico, VA 
Title: Beyond Retrospectives 
Abstract:
Just like a married couple who has been together for a long time, agile teams can grow a little careless in doing retrospectives. Some of the rationale for the practice might have slipped away or the insights might seem less compelling or, in many cases, a lot of focus on little problems causes teams to lose sight of the big picture. Learning might have stalled. In this presentation, Linda Rising will share her experience and thoughts on "middle-aged" teams and their retrospectives. She will offer some practical, easy-to-implement tips and a new way of looking at iteration meetings for those who are coaching other teams or for those who want to improve their own practices. Linda is interested in how human brains solve problems so she will have pointers to more resources for those who want to learn more on their own. 
About the Speaker: 
Linda Rising is an independent consultant based in Nashville, Tennessee. Linda Rising has a Ph.D. from Arizona State University in the field of object-based design metrics and a background that includes university teaching and industry work in telecommunications, avionics, and tactical weapons systems. An internationally known presenter on topics related to patterns, retrospectives, the change process, and how your brain works, Linda is the author of a number of publications and four books: Design Patterns in Communications; The Pattern Almanac 2000, A Patterns Handbook; and co-author with Mary Lynn Manns of Fearless Change: Patterns for Introducing New Ideas. Find more information about Linda at
www.lindarising.org
.
June 2013
ABSTRACT:
This talk includes workshop-style mini exercises where we will use different estimation techniques.  The discussion will also cover how to use the wisdom of crowds and how to turn estimates into schedules.
SPEAKER BIO:
David Bock consults as a software engineer, project manager, and team mentor for commercial and government clients. David is the President of the Northern Virginia Java Users Group, a founder of the Northern Virginia Ruby User Group, the Editor of O'Reilly's 
OnJava.com
 website, and a frequent speaker on technology in venues such as the No Fluff Just Stuff Software Symposiums.  In January 2006, Mr. Bock was honored by being awarded the title of Java Champion by a panel of esteemed leaders in the Java Community in a program sponsored by Sun. There are approximately 100 active Java Champions worldwide.  David has also served on several JCP panels, including the Specification of the Java 6 Platform and the upcoming Java Module System.
May 2013
Presentation Title:Cynefin, Kanban and Crash Test Dummies
Abstract: Agile has matured, offering set of well recognized practices to encourage successful adoption. However, as Agile grows out from it from its comfort zone of single teams, the barriers of high compliance cultures and SDLCs block the path to team and organizational maturity.
Scaled Agile models like SAFe and DAD can help plot the course around roadblocks to Agile organizational maturity. Mature Agile teams can ride out the bumps with a process and practice toolbox, born of experience, pulling from open source frameworks and the emergent field of DevOps. Management can take the time to develop a culture encouraging learning and a safe to fail environment. This setting in which a project operates forms the notion of a context.
So what happens to an Agile team when nothing about the context is working in its favor? What happens to Agile when none of the usual conditions for success exist? How do you leverage an appreciation of project complexity to drive the choice on which flavor of Agile to use?
This talk follows the adventures of a team of rookies as they hop in their brand new Scrum minivan, point it at the brick wall of a challenged project and hit the accelerator.
This is a real life field report. A retrospective covering a multiyear project. You'll hear what worked, what didn't work but it will have you asking "What were you thinking when you tried that?"
Speaker Bio: Guy Winterbotham has a Bachelor of Engineering and Computer Science but somehow made the mistake of ending up in Project Management.
Along that journey he has worked in the steel industry where he learned about the sort of workflow that if it fails, blows up and destroys factories.
He has worked in the freight rail industry where he learned about the joys of bottlenecking on a national scale.
He has worked in manufacturing and learned about WIP, JIT and the Japanese style of manufacturing with a pull based system.
When he was offered a chance to work on his first Agile project, all these side trips helped him appreciate the practices of Agile.
Agile however is more about people and while he has all the usual certifications like a PMP and CSM, the one that has made the biggest impact on his approach with teams is his VYSA 'E' Soccer Coaching License. Nothing will teach you more about coaching teams and people than getting teenage girls to play nice while playing soccer.
These days he tinkers and experiments with Agile on challenged and challenging Enterprise software development projects with large financial organizations and government agencies.
April 2013
Title: Integrating Application Security into Continuous Delivery
Date: Wednesday, April 24, 2013 from 6:00PM to 8:00PM (EDT)
Abstract: The Internet is full of insecure applications that cost organizations money and time, while damaging their reputations when their systems are compromised. We need to build secure applications as never before, but most developers are not now—and never will be—security specialists. By building Application Security tools into your Continuous Delivery (CD) process you can streamline the process of finding application security vulnerabilities which is the first step in making your application more secure. Learn the common ways organization use application security tools as part of the CD build pipelines, including a discussion of the tradeoffs between open source tools and commercial application security tools. We will also discuss what to do after you gather the data and how to security audit data back into an iterative development process.
Speaker: Thomas Stiehm, CTO at Coveros, Inc.
Bio:  Thomas Stiehm has been developing applications and managing software development teams for eighteen years. As CTO of Coveros, he is responsible for the oversight of all technical projects and integrating application security practices into software development projects. Most recently, Thomas has been focusing on how to incorporate security best practices into agile development and how to achieve a balance between business risk and cost while mitigating security vulnerabilities. Previously, as a managing architect at Digital Focus, Thomas was involved in agile development and found that agile is the only development methodology that makes the business reality of constant change central to the development process.
Slides can be viewed at Slide Share:  http://www.slideshare.net/tstiehm/integrating-security-into-continuous-delivery-v1

March 2013
Title: How to Influence and Move People with Donna Highfill
Date:  Wednesday, March 20, 2013 from 6:00 PM to 8:00 PM (EDT)
Location: Gayton Library, 10600 Gayton Rd., Tuckahoe, VA 23238
 Abstract: Most leaders understand how to change a process, but few know how to influence the people who will be using the new process. Therefore, a large percentage of change initiatives fail. Donna Highfill's presentation will provide specific ways to get people to move forward rather than resisting new processes, technology, and ideas. Her story includes 25 years of getting substantial revenue and behavioral lift with audiences that included everyone from technology users to CEOs. Her presentation will give you specific ways to do the same.
Speaker: Donna Highfill, President, Highfill Performance Group, Inc. Donna Highfill has spent more than 25 years in the business world. She has worked and consulted with the Pentagon, top commercial banks, community banks, small businesses and large retailers to help them implement the cutting edge changes needed to thrive. Her book, "Real People, Real Change: True Stories of a Change Warrior" shares the steps she took to lead successful change in a variety of companies by focusing on the people side of change. 
Donna is also expanding her practice to include writing and coaching. With a focus on Baby Boomer women, Donna is a regular blogger on Huffington Post. Her site, Damenationblog.com, has been picked up by several leading women's blogs. Donna offers individual leadership coaching, seminars, and consulting services to corporations.
February 25-28, 2013
 February: Agile Coaching Courses
Are you working with teams as a ScrumMaster?
Are you leading agile practices within your team?
Are you aspiring to become an Agile Coach?
If you are given the responsibility of leading agile teams and regularly struggle with inspiring collaboration, struggle with ineffective agile practices and find yourself wondering "How can I do more with what I have?" Then here is a unique opportunity for you.

This February, acquire a wealth of coaching and facilitation skills essential for developing team agile coaches. Our back-to-back classes cover all the topics agile coaches need to enable high-performance. The Learning Objectives covered in both classes were originally defined by the International Consortium for Agile (ICAgile).

See learning objectives.
After these courses you will have:
Built a toolbox of Facilitation Skills.

Increased your capability to help your team.

Learned how to run more efficient; meetings, chartering sessions, retrospectives, release planning sessions, iteration planning sessions and daily stand-ups.

Understood what it takes to drive towards a truly Agile ecosystem; built around the Agile Mindset not just the practices and processes.

Learnt how to practically maximize the value of agile within the existing constraints of your team and organization.
Moreover you will acquire:
42 PMI-PDU's

Two ICAgile Class Certs: Agile Team Facilitation, Coaching Certification

A new professional achievement making you more marketable
Between these courses you will be transformed into a lean, mean, agile coaching machine. Please find the course descriptions below. Envision where you'd like to be six months from now - are you high-performing? How'd you get there?
Agile Coaching Class Certification Pt. 1: Facilitating Agile Practices
Feb. 25 - 27, 2013
Course Description:
In this three-day course you will be given multiple opportunities to practice the techniques and concepts of professional facilitation in an agile context. You will learn d
isciplined techniques for planning and facilitating effective agile team meetings that produce actionable results. Learn to use
healthy conflict to produce extraordinary results rather than allowing unhealthy conflict to destroy meetings.
Improve team collaboration and communication to make better decisions and minimize the 'rehashing' of critical decisions.
Price: $2070 Reg.
Registration Link
Agile Coaching Class Certification Pt. 2: Coaching Agile Teams
Feb. 20 - 22, 2013
Course Description:
Coaching Agile Teams is a training experience that covers both the being and the doing of agile coaching. There's a lot to learn, experience and practice! At the end of the course, you will be capable of applying many new tools and techniques, as well as your own mindset changes, to coach agile teams to high performance. As practical as it is provocative, the Coaching Agile Teams course challenges agile coaches to rise to the fullest expression of their role and offer simple, practical ways to get there.
Price: $2050 Reg.
Agile Antipatterns: The Agilist's Guide to Traps, Tripwires, & Treachery
Date:  February 28, 2013
Location:  Tuckahoe Library, 1901 Starling Drive, Henrico, VA 23229
Knowing the basics of being Agile is essential for any team member, but out in the trenches, a good Agilist must be ready to identify and deal with Agile Antipatterns to help his team and organization move forward.
What's an Agile Antipattern? Something that at first blush may seem benign, but in practice is usually dangerous to an agile initiative. These are often first expressed as harmless sounding quotes from your team such as "Our daily Scrum lasts 45 minutes" or "I was pulled off this sprint and put onto an emergency project. Again." It's important to be able to identify these quickly since they can damage your organization, and are often slippery to catch. Once they're caught, what does one do with them? Don't worry, we'll come up with a plan together.
Through this interactive workshop, participants will gather a wealth of Agile Antipattern knowledge and a set of tools that can be used to remedy these troubling but common problems in the field. We'll use data collected from The Agile Antipatterns Project (http://AgileAntipatterns.com), and the real-world Antipatterns participants bring to the session. If you're struggling with a problem in the field, there's a very good chance you'll leave with a game plan to address it.
 Speaker Bio: Adam Weisbart is a passionate Certified Scrum Trainer and Agile Coach based in San Francisco. He has created several training modules including Build Your Own Scrum which is used by trainers around the world to teach Scrum from the back of the room. He's the creator of the viral video "Sh*t Bad Scrum Masters Say", the baker of Retrospective Cookies, and author of the upcoming book Agile Antipatterns: The Scrum Master's Guide to Traps, Tripwires, & Treachery. When he's not teaching, he's likely blogging at http://weisbart.com (were you can find out more about his projects), or cycling some ridiculous distance on a hilly California road.
Our Meeting Sponsor: UDig is a Richmond based information technology staffing and consulting firm founded in 2001 with additional offices in Hampton Roads, Washington, D.C., and Raleigh. UDig offers a unique blend of technical expertise and recruitment strategies. As a candidate we understand that you are more than your professional skills. We get to know more than your technical expertise to ensure that we find the best environment to meet your goals. As for our name? It's our belief that you should "Do what you dig."
February 7, 2013
A Walk Down the Agile Coach Learning Path with Lyssa Adkins
Thursday, February 7, 2013 from 6:00 PM to 8:00 PM (EST)
ABSTRACT: Agile coaching has been a highly subjective and varied institution so far. From technical to transformational, agile coaches run the gamut in their experience and skill in teaching, professional coaching, facilitation and mentoring. And while there have been a couple of books outlining the competencies and skills of an agile team coach, including Lyssa's, Coaching AgileTeams, our industry has no defined learning path from beginner ScrumMaster/coach to enterprise-level coach - until now.
For the last 18 months, Lyssa has been part of working groups to define learning paths for agile coaches, along with certification levels offered by the Scrum Alliance and ICAgile. This evening will be an exploration of the knowledge areas and skills of successful agile coaches, pathways to develop as an agile coach, and the certifications one can earn along the way.

Even if you don't care about certifications, come anyway. The learning paths can be used as a guide to your development whether or not you want the letters after your name.  This is an area that is emerging fast -- come hear the latest.

SPEAKER:  In addition to being Agile Richmond's personal coach and a board member at large,  http://www.coachingagileteams.com Lyssa Adkins has taught Scrum and Agile Coaching to well over a thousand students, coached many agile teams, and served as master coach to scores of apprentice coaches. In both one-on-one  settings and small groups, she enjoys a
front-row seat as remarkable agile coaches emerge and go on to entice the very best from the teams and organizations they coach. Prior to agile, Lyssa had more than fifteen years of expertise leading project teams and groups of project managers (she was even a PMO Director -- twice!), yet nothing prepared her for the power of agile done simply and well.
Lyssa believes that agile is more than an alternate project management methodology and is passionate about deepening the roles in agile - specifically agile coach and agile manager - to help agile move into its fullest expression.

Lyssa holds an alphabet soup of certifications: Certified Scrum Coach (CSC), Certified Scrum Trainer (CST), Project Management Professional (PMP), Six Sigma Green Belt (SSGB) and Organization and Relationship Systems Certified Coach (ORSCC).  She is also a trained Co-Active Coach and Leader.

In 2010, Lyssa authored
Coaching Agile Teams: A Companion for Scrum Masters, Agile Coaches, and Project Managers in Transition.


November 14, 2012
Location:

Gayton Library
16000 Gayton Road
Henrico, VA 23238-4117
Title:
Continuous Delivery Applied
Abstract: Writing code is fun, but deploying to production is not. Production releases are scary events that last all weekend, and you find yourself worrying about how it will go. Did we miss a configuration file? Is the database schema the same as the one in the test environment? Does the last minute hot fix we just applied break any other features? Did I forget to include an installation instruction for the system administrators?
Continuous Delivery is a collection of principles and practices aimed at addressing the problems teams typically face when releasing changes to production. By applying rigorous automation, testing and configuration management, teams are able to confidently and consistently deploy changes from version control to production without fear.
In this talk, Mike McGarr will provide listeners with an introduction into the world of Continuous Delivery. After an introduction into the concepts and principles of Continuous Delivery, he will discuss many of the techniques for implementing Continuous Delivery and recommend some tools that can be used on your development project.
Bio: Mike McGarr is a software engineer who recently joined BlackBoard as the Director of DevOps for Learn, their flagship product. Prior to joining the Learn team at Blackboard, worked as a consultant in DC building and deploying production systems for both federal and commercial clients. Mike has helped teams implement Agile engineering techniques such as Test Driven Development, Continuous Integration, Acceptance Test Driven Development/Behavior Driven Development, etc. Mike is passionate about building high quality software solutions rapidily. Mike lives in Chantilly, VA with his wife and 6 month old daughter, Maya. When he is not out on the golf course, Mike also enjoys learning as much as possible about Agile, Lean and eXtreme Programming techniques.
October 12, 2012
Expand your Agile software development skills at the 2nd annual Innovate Virginia conference
Friday, October 12th in Richmond, Virginia
Innovate Virginia is a unique one-day conference, intended to promote the use of innovative methods of delivery such as Kanban, Lean and Agile.  Sponsored by the Agile Richmond user group, our goal is to host an event that mixes great ideas, passionate people and industry best practices in a unique and creative setting.

Whether you're a developer, project manager, UX designer, business systems analyst, part of QA or Operations, Innovate Virginia has something of interest for you, so bring your entire team!  We're showcasing the best and brightest in our region and providing you with an opportunity to learn from well-respected thought leaders, while networking and socializing with other progressive Agile professionals.

Areas of Focus:
People & Process – Focus on people and methods to deliver software

Experience & Design – Focus on designing to maximize user experience

Analysis & Assurance – Focus on requirements and assuring they are met

Development & Operations – Focus on building and releasing software
Located at the beautiful Lewis Ginter Botanical Gardens, we invite you to experience this unique, creative conference with us. We're looking forward to learning from our experts, from each other, and having a little fun too!
October 11, 2012
Abstract: Using Kanban for Project Work
 
This talk will demonstrate how managing for flow can be effective in a project context.  We will investigate the subtleties and nuances of flow for projects, some thoughts on milestones and deadlines, as well as an introductory look at how simulation is being used to forecast completion dates.  Come join us for a lively discussion on how to apply Lean thinking to your project!

Bio: Daniel Vacanti is a 18-year software industry veteran who got his start as a Java Developer/Architect and who has spent most of the last 12 years focusing on Lean and Agile practices.  In 2007, he helped to develop the Kanban Method for knowledge work with David Anderson.  He managed the world's first project implementation of Kanban that year, and has been conducting Kanban training, coaching, and consulting ever since.  In 2011 he founded Corporate Kanban, Inc., which provides world-class Lean training and consulting to clients all over the globe--including several Fortune 100 companies.  Daniel holds a Masters in Business Administration and regularly teaches a class on lean principles for software management at the University of California Berkeley.
   
Meeting details:
 
Oct 11th from 6:30-8pm
Twin Hickory Library at 5001 Twin Hickory Road, Glen Allen, Va
Meeting Sponsored by Impact Makers
 
More information at CapitalKanban.org
September 20, 2012
Location:  Tuckahoe Library
CMMI(r) to Agile: Options and Consequences
ABSTRACT: If you long for greater agility in your process-oriented or CMMI world, this presentation is for you. Paul McMahon shares how organizations can integrate agile approaches with CMMI and its key process area requirements. He discusses the advantages and disadvantages of different approaches taken by two organizations-one a CMMI Level 3 and the other a Level 5-to embrace agile principles and practices. To ensure your organization doesn't jeopardize its CMMI compliance with agile methods, Paul shares an approach that uses techniques such as asking key questions to focus objectives, pruning your processes, using the CMMI less formally, and keeping your "must dos" packaged separately from guidelines. He describes and discusses examples of each technique. Learn why the two organizations took different approaches, why one achieved its goals, and why the other fell short. If your organization is invested in CMMI, learn what others have discovered about increasing organizational agility and performance while remaining CMMI compliant.
(r) CMMI is registered in the U.S. Patent and Trademark Office by Carnegie Mellon University.

SPEAKER BIO: Paul E. McMahon, principal at PEM Systems (pemsystems.com), has twenty-three years of industry experience as a software developer, team leader, and coach. For the past fifteen years, he has assisted his clients in achieving advanced CMMI certification levels as he coaches project managers, leaders, and software practitioners in industry best practices. Paul is a Certified ScrumMaster and a Certified Lean Six Sigma Black Belt; instructor of Software Engineering at Binghamton University; and author of more than forty articles and two books including Integrating CMMI and Agile Development: Case Studies and Proven Techniques for Faster Performance Improvement. You can reach Paul at This email address is being protected from spambots. You need JavaScript enabled to view it.
August 22, 2012
Location:Glen Allen Library
Optimizing Your Behavioral Dynamics for Personal and Team Success
ABSTRACT: In this ever-changing world of uncertainty where job-security and economic change is the new norm, it is more important than ever to understand how to effectively become a linchpin within your organization and team. We desire not to be just a cog in the 'big wheel' of the corporate machine, but rather a valued, important, and necessary employee for our company. How can we become invaluable to our company while at the same time enjoying our work, our team, our employer, and doing challenging and sustainable work that allows for personal and professional growth?Be prepared to learn a lot, see how to improve oneself and watch a dynamic demo from audience members on how to optimize behavioral patterns in a team!
In this workshop you will:
1. Understand the (new) role of management in our new economy
2. Understand why your team's dysfunctions prohibit your potential
3. Reveal why understanding business and team culture is paramount to business success
4. Review if you're ready to take the next step in personal responsibility and personal change
5. See a real-life example of personal and team optimization using the Team Science Method
SPEAKER BIO: Peter Saddington is an Organizational Consultant and Agile Coach who has been in software development for 15+ years. He has 3 Masters degrees (Counseling, Education, Theology & Philosophy) and is publishing his second book in late 2012 (Wiley) on Agile and Human Performance. He is the co-founder of a research and analytics company, Action & Influence, which measures human dynamics within the enterprise cultures. 

July 17-19, 2012
PMI Agile Certified Practitioner (ACP) + Certified Scrum Master (CSM) Workshop
Registration Link: http://www.eventbrite.com/event/3543032305 (Act now to receive "Early Bird" Discount!)
When: 9:00 am to 5:00 pm, Tuesday thru Thursday, July 17-19, 2012 (Three Days!).
Where: Avaya Government Solutions (12730 Fair Lakes Circle, Fairfax, Virginia 22033).
What: Stacia Viscardi and Dave Rico are offering an exclusive three-day seminar to successfully pass "Both" the PMI's Agile Certified Practitioner (ACP) and Scrum Alliance's Certified Scrum Master (CSM) Exam.
Agile Project Managementis used by 80% of global projects to successfully develop high-risk, time-sensitive IT-intensive systems. This includes U.S. DoD, Fortune 500, financial firms, global telecoms, Google, Facebook, Yahoo, Amazon, Microsoft, etc. It is a lightweight, flexible, and disciplined way to build high-quality and reliable systems. Don't Waste Your Time with Traditional Project Management—Bob Wysocki!
PMI Agile Certified Practitioner (PMI-ACP)was created for professionals who are applying Agile Project Management as their principal project delivery approach to: (1) Demonstrate their level of Agile Project Management professionalism, (2) Increase their Agile Project Management proficiency, and (3) Obtain PMI credentials certifying them to successfully lead Agile delivery teams. Newest PMI Certification !
Certified Scrum Master (CSM)training prepares professionals to facilitate teams using the Scrum methodology. Scrum Masters remove impediments that obstruct development teams. Scrum Masters are also responsible for helping Product Owners maximize productivity. The Scrum Master is often considered a coach for the team, and is a highly-sought after certification demonstrating competence in agile methods, i.e., 200,000+ CSMs Today !
July 18, 2012
Using Metrics to Solidify Agile Practices
When: Wednesday, July 18, 2012 from 6:00 PM to 8:00 PM (ET)
Where: Gayton Library,10600 Gayton Rd,Tuckahoe, VA
ABSTRACT: This month's topic explores the positive role metrics can have in solidifying Agile practices within an organization. We will discuss how far advanced your Agile Team is and how fast you need to be as well as measuring customer satisfaction, and the 'heart and minds' of your team.
SPEAKER: Rick Lacher is a Chief Process Architect and an experienced Lean Agile Master Coach. He has worked with both private and public sector organizations of all sizes including Capital One, SunTrust Bank, Northrop Grumman, USAA, and IBM. Rick has transformed numerous shops standard practices into current practices with a specialization in high performing Lean-Agile processes. He has established PMO portfolio practices, Lean Solution Delivery practices and Performance Measurement practices for Fortune 500 organizations.
July 9-10, 2012
Certified Scrummaster Training
Hyperlearning Technologies Facility
3630 S. Plaza Trail, Suite 250, Virginia Beach, VA 23452

SPECIAL 15% DISCOUNT FOR PMICVC MEMBERS

Enjoy a two-day certification workshop at Virginia Beach and gain
(16) PDU credits for continued education. The workshop will focus on the essential concepts and tools of Scrum, differences between Agile processes and traditional "waterfall" methodologies, and how to build a roadmap for adopting Agile at your organization. Participants will learn how to lead development teams towards Agile operations by: 
managing product backlogs, planning releases and sprints, tracking and reporting progress, and conducting retrospectives.
REGISTRATION: Register at 

VA BEACH CSM COURSE 
SPECIAL 15% promotional discount for Central Virginia PMI Chapter Members use the promo code PMIVAB when registering
June 13, 2012



Konversations on Kanban
We will explore Kanban as it relates to Agile practices. Register on Eventbrite today!
When:

Wednesday, June 13, 2012 from 6:00 PM to 8:00 PM (ET)

              
Where: Tuckahoe 

Library, 1901 Starling Drive, Richmond, VA 23229

  
May 9, 2012
Using Acceptance Tests to Drive Development, Quality, and Faster Releases
Arin Sime is an agile coach, developer, and the founder of Charlottesville based AgilityFeat which provides agile training to US clients and Nearshore Agile development services in Costa Rica. Arin has worked with teams at small startups, large corporations, and government agencies. Arin has been a speaker at Agile 2009, Agile 2010, XP2011, as well as other regional conferences, and he holds an M.S. in Management of I.T. from the University of Virginia's McIntire School of Commerce. Download Presentation
April 25, 2012
PMI Central Virginia Chapter PMO LIG Meeting
April 18, 2012
·Why Metrics Matte
When: Wednesday, April 18, 2012 from 6:00 PM to 8:00 PM (ET)
Where: Bon Air Library, 9103 Rattlesnake Rd, Richmond, VA 23235
March 12 & 13, 2012
·Certified ScrumMaster Training (CSM)
2 days of interactive training 
For details go to:  http://www.lithespeed.com/CSM_Detail.htm 
November 14 & 15, 2011
·Certified Scrum Product Owner (CSPO) Training
The Certified Scrum Product Owner (CSPO) training class is a two-day course which will provide a deeper understanding of how Scrum transforms initial concepts and goals into a product backlog and user stories which are ultimately developed into project deliverables.
The class delves into creating requirements in an Agile environment, effective prioritization, long term and short term planning, and providing vision. These concepts are presented in a highly interactive and collaborative format with elements of lecture, classroom discussion, exercises, games, and video interwoven throughout the class.
Upon completion of the course, students will be certified as Certified Scrum Product Owners. Additionally, this course counts for 14 Professional Development Units (PDUs).
Price, Date, and Location:
The registration fee for this two-day course is $1,300 (inclusive of all taxes and fees). You may pay online via credit card or request that Excella invoice you if you have an existing billing arrangement with Excella. This two-day class takes place on Monday and Tuesday, November 14 and 15. Registration is now open. Classes on both days will take place from 9am - 5pm at Excella Consulting in the Navy League Building at 2300 Wilson Boulevard, Suite 630, Arlington, Virginia (located at the Courthouse Metro stop on the Orange Line). Parking is available in the Navy League Building and will be validated. Light breakfast will be available at 8:30am each day and lunch will also be provided.
Who Should Attend:
This is appropriate for Scrum Product Owners, business analysts, or anyone involved with creating requirements, gathering needs, and managing projects.
Course Outline:
This course starts with an overview of the Agile and Scrum frameworks. From there, the curriculum includes:
o    Overview of Agile and Scrum Frameworks
o    What a Product Owner Does
o    What to Look for in a Product Owner
o    The Roles of Product Owner and Business Analysts within the Scrum Team Structure
o    Vision and Mission Definitions
o    Project Scope via Product Backlog
o    Relationship Between Requirements and User Stories
o    Prioritizing features and needs
o    Release and Sprint Planning
o    Long-term and Short-term Estimation
o    Meeting Facilitation
o    Agile Metrics
About Your Trainers:
Richard Cheng, Managing Consultant at Excella Consulting, provides consulting services to commercial and federal clients in the Washington, DC area. Richard coaches and mentors clients in understanding and implementing Agile and Scrum. He also leads Excella's Agile Center of Excellence.
A graduate of Virginia Tech, Richard has authored several publications on project management, presented at Agile and PMI sponsored industry events, is a member of Mensa, and holds certifications including Certified Scrum Master (CSM), Certified Scrum Product Owner (CSPO), Certified Scrum Professional (CSP), and Project Management Professional (PMP).
Angela Johnson is a Trainer and Coach providing education consulting services to clients across the United States adopting Scrum and Agile. Angela has successfully implemented Scrum and Agile principles in a variety of projects from web-based applications to enterprise level retail and financial projects. As a Trainer, Angela provides students with foundational knowledge and tools needed to begin adopting Scrum, Agile, Kanban, etc. As a Coach, Angela mentors clients at all levels in their transformation working with teams, managers, stakeholders and executives.
A graduate of Hamline University (B.A.) and the University of St. Thomas (M.B.C.), Angela has presented at university sponsored events as well as at the Project Management Institute (PMI) Minnesota chapter events and to the Twin Cities Quality Assurance Association. Angela is a certified Project Management Professional (PMP) and a Certified Scrum Trainer (CST). Angela facilitates the PMI Minnesota Agile Local Interest Group and is also an active member of the Scrum Alliance, and Agile Alliance.  
November 15, 2011
 Interactive Kanban Workshop
Where: The Family Lifeline office
2325 West Broad Street, Richmond, VA (on-street parking available)
Details: Agile Richmond, in partnership with Impact Makers is presenting an Interactive Kanban Workshop with Daniel Vacanti of David J. Anderson and Associates, the firm responsible for developing Kanban. Kanban is more than a software development methodology, it has project and operational elements to drive efficiencies and make your organization's performance and processes more predictable.
Join us for an interactive introduction to Kanban with a fun project simulation game that will get you quickly acquainted with a real Kanban system and allow you to experience working as a team using Kanban techniques.
About the presenter: Daniel Vacanti: Nobody is better qualified to present Agile and Kanban than Mr. Vacanti. As founders of Kanban, he and his colleagues at David J. Anderson are internationally recognized experts. They have taught course and presented this material in two dozen countries around the world.
Cost: Free 
October 24 & 25, 2011
Certified ScrumMaster Training in Virginia Beach: Chris Doss will be presenting the class. For details on the trainers, please visit http://lithespeed.com/aboutUs.htm

Bonus Offerings:
o        16 PDUs towards PMI continuing certification
o        Discount on Managing Agile Projects book (and teaching by the author!)
HyperLearning Technologies, Inc. , 3630 South Plaza Trail #250, Virginia Beach, VA 23452. (757) 495-0714
(757) 495-0714. 
October 20, 2011
 A Deep Look at Agile Certifications: 6-8 PM. at the Glen Allen Branch Library, 10501 Staples Mill Road, Glen Allen, VA 23060-3242. Free 
Richard Cheng is a managing consultant at Excella Consulting, providing consulting services to commercial and federal clients in the Washington, DC area. Richard trains, coaches, and mentors clients in understanding and implementing Agile and Scrum. He also leads Excella's Agile Center of Excellence. A graduate of Virginia Tech, Richard authored several publications on project management, presented at Agile and PMI sponsored industry events, is a member of Mensa, and holds certifications including Certified Scrum Master (CSM), Certified Scrum Product Owner (CSPO), Certified Scrum Professional (CSP), and Project Management Professional (PMP). (http://www.excella.com/people/richard-cheng.aspx) 
The Agile certification landscape can be quite complex. Scrum.org, Scrum Alliance, and International Consortium for Agile all have multiple levels of Agile certification. Combine that with the PMI's Agile certification pilot, the choices for Agile certification can be confusing. This session takes a look at the Agile certifications, the relationship and differences between each certification, and how each certification is obtained. We will take a look at a complex certification landscape and lay it out in simplified terms to make it easy to navigate the complex world of Agile certifications. Certifications to be discussed include: 
PMI Agile Certified Practitioner
Scrum Alliance certifications:
o    Certified Scrum Master (CSM)
o    Certified Scrum Product Owner (CSPO)
o    Certified Scrum Developer (CSD)
o    Certified Scrum Professional (CSP)
o    Certified Scrum Coach (CSC)
o    Certified Scrum Training (CST)
Scrum.org Certifications:
o    Professional Scrum Master I & II
o    Professional Product Owner I & II
o    Professional Scrum Developer
International Consortium for Agile Certifications:
o    Associate Certification
o    Professional Certification (with 6 skill tracks)
o    Expert Certification 
September 16, 2011
 Innovate Virginia: Innovate Virginia is a unique one-day conference intended to promote
the use of innovative methods of software delivery such as Lean and Agile. Sponsored by the Agile Richmond user group, our goal is to host an event that mixes great ideas, passionate people and industry best practices in a unique, creative setting. Whether you're a technologist, project manager, executive sponsor or novice Agile practitioner, Innovate Virginia has something of interest for you, so bring your entire team! We're showcasing the best and brightest in our region, providing you with an opportunity to learn from well-respected thought leaders, while networking and socializing with other progressive professionals. Expect to enjoy local Virginia cuisine, beverages and wrap up the evening with a hometown blue grass band. We will accept walk-in registrations at the event, assuming we still have availability. Friday, September 16th, 9:00 AM - 5:00 PM (ET). Fee: $117.13, plus $7.43 handling fee. Download slides from our speakers.  
September 14 & 15, 2011  
Before the Backlog: Interactive Techniques for Tying Stories to Stakeholders: Wednesday, March 23, 2011 from 6:00 PM - 8:00 PM (ET). Note new location.
September 14 & 15, 2011
Certified Scrum Master taught by Robin Dymond and Ryan Shriver. 
September 14 & 15, 2011 
Kanban taught by Daniel Vacanti and Adam Beck. As a bonus, each class attendee will receive free admission to the Innovate Virginia conference on Friday, September 16th.  
June 29, 2011 
Agile Richmond board president Roney Pate will be presenting an Introduction to Agile discussion for the Richmond Sharepoint Users Group in Wednesday, June 29th, at noon. 
June 22, 2011 
KanBan Discussion! On June 22 Agile Richmond board member Ryan Schriver, and Agile Richmond founding member Robin Dymond presented a lively discussion of the KanBan variation of Agile practice. KanBan is a method that removes some of the structure of Scrum and allows for a better fit with continuous flow types of efforts such as maintenance activities and process improvement projects. Download Presentation.
April 28, 2011 
Agile Scrum Development Practices with the Experts: Microsoft Innovation and Technology Center. 12012 Sunset Hills Rd., Reston, VA 20190. April 28th: 9:00AM - 4:30PM. 
March 16, 2011  
Certified ScrumMaster Training in Norfolk: Take advantage of this local opportunity to become a Certified ScrumMaster and begin your transition to Agile methods. Tuesday, March 15 - Wednesday, March 16. For more details and to register please visit: www.lithespeed.com/CSM_Detail.htm
February 9, 2011 
Transitioning to Lean-Agile Project Management
Wednesday, February 9th, 2011 6:00-8:00pm.
Follow these links for: Premier Case Study; Better software article
Sponsored by:
January 13, 2011
Lean and Agile: Large-Scale Programs and Projects
December 14,  2010
A Lingua Franca for the Three Amigos - with George Dinwiddie 
November 9, 2010
The Agile Richmond Board addresses Agile 101
October 12, 2010
Mike Hill Speaks - Five Pillars Of Coaching Practice: An Introduction: In this session, Mike "GeePaw" Hill presents and describes his Pillars Of Coaching, the basic sources of all successful coaching efforts: Situating, Modeling, Releasing, Sorting, and Inviting. These are the wellsprings from which an experienced coach draws ideas, insights, and inspiration. The GeePawHill style, funny and pointed and spot-on accurate, should make this session informative and pleasurable. Mike "GeePaw" Hill has been a professional programmer for twenty-eight years. For the last ten years he has focused his efforts as a trainer, coach, and team lead on XP software projects and transitions. Mike is a well-known leader in the Agile community and is a regular speaker at related industry events. His chief interest over the last few years has been on the perils and rewards of coaching agile development teams.  
September 14, 2010 
Arin Sime Speaks on Range Estimation
July 13, 2010
What is an agile coach, really? More and more frequently,ScrumMasters and project managers are being asked to coach agile teams. But it's a challenging role. It requires new skills - as well as a subtle understanding of when to step in and
when to step back. Migrating from "command and control" to agile coaching requires a whole new mind-set. This leaves many wondering, "What is my role in a self-organized team? How do I help the team yet stay hands-off?" Many respond by going too far to either extreme. This session turns these questions into answers, and answers into action by offering provocative views into coaching done well and practical ways to get there by adapting skills from professional coaching, conflict management, teaching, collaboration and more. In this session, we will explore these topics:
o    Key mindset shifts successful agile coaches achieve
o    What skills from allied disciplines do agile coaches bring to their teams?
o    Ways to measure your success and improvement as a coach
As an agile coach, you can help project teams become outstanding at agile, creating products that make them proud and helping organizations reap the powerful benefits of teams that deliver both innovation and excellence. Come see how.
Lyssa Adkins has taught Scrum to hundreds of students, coached dozens of agile teams and served as master coach to many apprentice coaches since 2004. Coaching coaches one-on-one and in small groups, she enjoys a front-row seat as remarkable agile coaches emerge and go on to entice the very best from the teams they coach. Prior to agile, Adkins had more than fifteen years of expertise leading project teams and groups of project managers in large and small consulting firms, commercial software companies, and the Fortune 500, yet nothing prepared her for the power of Agile done simply and well. She teaches the "Coaching Agile Teams" training course which allows agile coaches to learn, practice and deepen the skills and mind-sets offered in the book of the same title.
Tuesday, July 13th. 6 - 8 pm. FREE!
June 26 & 27, 2010
·         Great Opportunity! Certified Scrum Training led by Agile Richmond board member and author Lyssa Adkins: If you're not yet certified, here's your chance to learn from one of the very best. Don't miss this opportunity. Lyssa is presenting a 2 day certification training workshop, in conjuction with the Central Virginia PMI organization, on Saturday and Sunday, June 26th & 27th. These are full day workshops and, upon completion, you will be a Certified Scum Master! Scrum Master Certification Workshop Sheraton Park South Hotel, 9901 Midlothian Turnpike Richmond, VA 23235.
June 15, 2010 
·         Don Gray and decision making in the Agile world. We all make decisions every day. Thousands of them. What shoes am I going to wear? What work should I do first? Is it a right or left turn? But do you think about HOW decisions are made? Particularly in your teams and your work environment? Are they voted on, or decreed, or made by consensus? Don Gray thinks about this quite a lot. How we make decisions, or allow them to be made, have at least as much effect on outcomes as the decisions themselves. Decide to join Don and your Agile Richmond colleagues on June 15th for a session examininghow decisions are really made, and how to do it better in the Agile environment. It will be your best decision of the day! Learn more about Don, an expert in Integrating People, Projects and Processes here: http://donaldegray.com/ Tuesday, June 15th. 6 pm. FREE! At Staff Focus Consulting.
May 11, 2010
·         Dan Mezick of Agile Boston on Team Intimacy : Dan Mezick joined us on May 11th for a very interesting discussion on team intimacy. We learned more about the power of the team, and how that power can be circumvented by simply not thinking about the team the change agent it really is; rather than the manager ot the scum leader. We also learned about "Ba", and how this reflects and enhances team, and the tremendous importance of emotional safety in team performance.  Download Presentation Materials.  You can learn more about Dan here: http://www.newtechusa.net/dan-mezick/
April 13, 2010 
·         Syed Rayhan and Nimat Haque: Join Agile Richmond for a look at using better tools to manage Scrum. Are you one of the many Agilists managing scrums using spreadsheets and notes? Ever think "there must be a better way"? Well, there is! As Agile has itself grown and evolved, tools to support the Agilke process have also grown and evolved. Join Syed Rayhan & Nimat Haque from Code71 to learn more about using tools to manage scrum and, particularly, about Code71's product "ScrumPad". Date and Time: April 13th, 6 - 8 pm. Cost: FREE! Location: Twin Hickory Library
 March 30, 2010 
·         What do Managers have to do with Work? - Learn from one of the real stars in Agile thinking - Ester Derby is well known as a consultant who uniquely blends expertise on technical issues, managerial issues and people issues. Ester is also one of the foremost leaders and practitioners of the art of the retrospective, having written the definitive book on the subject. Agile Richmond is excited to be able offer our members the chance to hear and meet Esther in person. Esther will present on the topic "13 Essential Questions for Managers". Through this, we will learn about the real role of managers as designers of the experience of work and the systems that support work. At the Twin Hickory Library. March 30th at 6PM. FREE. Learn more about Ester at http://www.estherderby.com
  March 19, 2010 
·         Road Trip! Join our Agile partners in Charlottesville to hear Agile Richmond board member and rising Agile star Lyssa Adkins speak on our favorite topic: What is an Agile Coach? Please visit Agile Charlottesville at http://www.agilecville.org/ and check the "Special February Event" link for full information.
March 13 & 14, 2010 
·         Certified Scrum Training lead by Agile Richmond board member Lyssa Adkins: If you're not yet certified, here's you chance to learn from one of the best. Don't miss this opportunity. Lyssa is presenting the 2 day certification training, though the Central Virginia PMI organization, and it will be great. (Saturday, March 13, 2010 - 8:30am - Sunday, March 14, 2010 - 5:00pm). Scrum Master Certification Workshop Sheraton Park South Hotel, 9901 Midlothian Turnpike Richmond, VA 23235. For more information, go here: http://www.pmicvc.org/Prodev/upcoming_seminars
 March 6, 2010 
·         Delivering Real Value with Scrum Special Opportunity for Training with Tom & Kai Gilb : Agile Richmond is pleased to host agile pioneers Tom Gilb & Kai Gilb for a one day seminar on Delivering Real Value with Scrum. Join them, along with Agile Richmond board member Ryan Shriver, and learn how to: Create clear channels of communication that work; Identify and quantify the highest priority product objectives; Carry prioritization from the business idea through to the backlog; Develop a value-based approach to decision making; Deliver measurable business value by harnessing the power of Scrum. Scrum creator Jeff Sutherland calls Kai and Tom's work "some of the most innovative things I have seen in the Scrum community". If you are serious about Scrum, and want to help your business understand it's value, you need this knowledge. To find out more about Tom and Kai's work, visit their website at http://www.result-planning.com .
February 13, 2010  
·         Special Event: Special Agile Richmond and PMI joint event - Intro to Agile. Join members of PMI of Central Virginia at 9AM on Saturday, February 13th for a 6-hour workshop presented by Agile Richmond to explore the reality of project execution as seen through Agile and PMI. We start with an Introduction to Agile and Scrum. Then, move into an "Oil and Water" exploration where we will examine Agile/Scrum principles and their alignment to the basic principles of PMI/PMBOK. Together, we will learn how Agile and PMBOK do - and don't - compliment each other. This session is accredited for PMI professional development.
 January 12, 2010  
·         Special Joint Event!: Agile Richmond is joining forces with The Richmond User Experience organization to present a session on using Agile to manage and execute the user experience design principals in real-world applications. Note this is not just interface design; it's about looking holistically at the experience of a customer in the web world. Join Tom Illmensee of Ironworks, and Joe Sokohl of Regular Joe consulting as they reprise their very successful Agile 2009 discussion. We will focus on how user research, usability, information architecture and interaction architecture practices are adapted and thrive in agile projects. For more about The Richmond User Experience organization, check them out here: http://richmondux.com/
  January 10, 2010   
·     We had a great session on the 10th on bringing Agile & Scrum principals into everyday family life. Joe Meade, of Dominion Digital, and Peace Bode (and their kids via video) shared with us how they applied Scrum to improve the family's communication and ability to get life done. They spoke with passion about how their lives have been changed and family happiness improved by bringing Scrum into the home. The audience, which included spouses and kids, educators, agile coaches and coders, all were eager to learn specific techniques that worked for Joe and Peace. After the presentation the audience spent quite a bit of time discussing with Joe and Peace about how chores, homework, music lessons, sporting events and more could be managed, by the kids themselves, with the Scrum process Everyone came away impressed and no doubt at least a few went home and setup a Scrum board!
December 2009  
·         Agile Coaching Practices: Navigate conflict - On agile teams, we constantly seek excellence. Part of the energy that creates excellence comes from healthy conflict. Using the conflict that naturally occurs with committed, motivated people as a catapult to higher performance is a key part of Agile leadership. As part of our series on "Being a Better Coach" we offer this session on Navigating Conflict. We'll share a commonsense, human-centered conflict framework to dispassionately see what is truly happening when an Agile team is in conflict and use that conflict for growth.
September 12 & 13 2009  
·         Scrum Training - Agile Richmond Board member and certified Scrum trainer Lyssa Adkins is partnering with the Richmond Chapter of PMI to offer a repeat of the very sucessful two day Scrum Master Certification class.
o    Date: Saturday and Sunday, September 12 and 13, 2009
o    Time: 8:30 AM - 5:00 PM
o    Credits: 16 PDUs
o    Dress Code: Casual
o    Contact: Bethany Bryans, This email address is being protected from spambots. You need JavaScript enabled to view it.
This class is offered at a significantly reduced cost in respect for our current difficult economic downturn. 
July 23, 2009  
·         WOW - Jeff Sutherland: Agile Richmond, in partnership with CCPace and Staff Focus, are please to offer an opportunity to meet with Jeff Sutherland, one of the founders of Agile & Scrum. This event will be held at the Dominion Innsbrook Technical Center, 5001 Dominion Blvd, Richmond, VA 23060 on July 23rd at 6pm. Dr. Sutherland will speak on the topic of "Agile Software Development in the Enterprise". We will explore how companies large, small and enormous have used the hyper productivity of Agile to generate extraordinary financial returns. We will also discuss how Scrum scales up as companies grow, and the usage of Scrum for outsourced, distributed teams. And, perhaps most appropriate to these times, hear how venture capitalists are using Scrum to improve returns in their investment portfolios. Thanks to our sponsors, this remarkable event is FREE, but you must register and seating will be limited.
Sponsored by:
July 23 & 24, 2009  
·         Wonderful Training Opportunity!: Take Certified Scrum Master (CSM) training from none other than Jeff Sutherland, the founder of Scrum Agile. This class will be offered on July 23 and July 24 at the Courtyard by Marriott ,10077 Brook Road, Richmond. In addition to Jeff, Joe Little, a CST and MBA very familiar to many of us in the Richmond Agile Community, will be co-training. It just doesn't get better than this, folks. Oh Wait, it does! There is a significant discount for Agile Richmond members. Just sign up on the "don't miss a thing" link on our home page. 
 June 30, 2009  
·         Put Me In Coach: Our next Agile Richmond Event will feature You! One of our top vote getters for topics in our recent survey was "what makes a good Agile coach?". For our next event, on June 30th at 6pm at Apex Systems Inc, we will explore that topic with your help. Intrigued? Come to our event and find out what you (and your colleagues) know about coaching. June 30, 6pm  
 June 27 & 28, 2009  
·         Scrum Training - Agile Richmond Board member and certified Scrum trainer Lyssa Adkins is partnering with the Richmond Chapter of PMI to offer a two day Scrum Master Certification class on Saturday, June 27th and Sunday June 28th. This class is offered at a significantly reduced cost in respect for our current difficult economic downturn. You can find out more and register here: pmicvc.org 
May 5, 2009  
·         The Agile PMO: From Process Police to Adaptive Leadership
Presented by Sanjiv Augustine: On Tuesday, May 5th, Agile Richmond members were privileged to host Sanjiv Augustine, of LitheSpeed, for a presentation on the Agile PMO. Mr. Augustine is an excellent and entertaining presenter, and the topic was of great interest to the attendees. Among the major topics were:
o    How and why PMOs tend to fail.
o    How Agile principals can be applied to make a more effective, Agile enabling PMO
o    What are the steps and approach to a successful, scalable PMO.
o    How the PMO can help sustain and strengthen agile adoption.
Sanjiv's organization provides many Agile related services. Check out LitheSpeed at www.lithespeed.com  
February 28, 2009  
·         SPECIAL EVENT!! Special Agile Richmond and PMI joint event - 2009 Intro to Agile Agile Richmond joined with PMI Richmond to present a seminar on Agile on Saturday, February 28th.. It was a GREAT success, with almost 70 attendees. The Agile Richmond team of Kelly Snavely, Roney Pate, Lyssa Atkins, Tania Broome and Thirumala Areti presented a 3 part session to a very responsive group of Project Managers and other professionals. The session started with a overview of Agile, lead by Roney, which generated a lot of conversation and energy. Then, Lyssa lead the group in a "59 minute Scrum" to give people a taste of how Agile really feels. Tania and Kelly followed with a discussion and group workout on how PMBOK and Agile thinking align. Finally, there was a very active Q&A session in which the entire group fielded questions from the audience. It truly was a great session - for the attendees, for PMI and for Agile Richmond.        
February 24, 2009  
·         Agile Methods and ROI. The economy is horrible and money is tight. Yet, the need to get work done is always there, and success can actually mean survival in the current climate. It is more critical than ever to be able to articulate the ROI of a project. Dr. David Rico will present "Agile Methods and ROI". Dr. Rico is a highly regarded expert in this field, and you don't want to miss this special event. For this special event, to continue to encourage the use of Agile in a difficult climate, and to kick of Agile Richmond's new year right, attendance for this event is FREE for those that register in advance before February 23nd. Here a link to Dr. Rico's website and bio: http://davidfrico.com. Date: Tuesday, Feburary 24th at 6pm. 
January 26 & 27, 2009   
·         Certified Scrum Master course: Mike Vizdos and Lyssa Adkins have just scheduled a Certified Scrum Master course right here in Richmond at the end of January. These two highly experienced coaches and trainers will team teach - you get two for one! The course is being held for a private client, but there are a few seats available for the public (you!).
26-27 Jan 2009
$1,495.00 per person

November 18, 2008   
·         Connecting the Dots of Lean - An Overview
Richmond, VA
As leaders and managers, we are bombarded with a plethora of 'programs' the gurus promise will transform our businesses. Lean; Six Sigma; Theory of Constraints; Design Methods; Innovation; - All clamoring with many others to 'be the one' that will fix all your problems. After a brief review of problems each addresses, a deeper understanding of Lean will be examined in a services related environment.
Topics: How do the various methods fit together? - What is Lean? - Why is it used? How does it work? Brief History of lean, Definitions of lean, Definition of Value Added and Non-Value Added; Definition of 8 wastes; audience participation.
Dan is a managing consultant at Dominion Digital. He joined Dominion Digital with 13 years as a Performance Excellence deployment strategist helping companies as a trusted advisor improve the performance of their companies across many service industries. Dan has implemented programs that use the methodologies of Lean, Six Sigma, Design for Six Sigma, and TRIZ with great success inside of some of the world's top corporations. He was among the first General Electric Master Black Belts to be certified and began teaching the integration of Lean and Six Sigma in 2000.
October 29 & 30, 2008  
·         Certified Scrum Master Class
Richmond, VA
This course is taught by Robin Dymond, an experienced practitioner in Scrum, Agile and Lean techniques and member of the Agile Richmond board. This class is engaging, interactive, and will challenge preconceived notions on how to be effective at delivering valuable software projects and programs.
To learn more: www.scrumtraining.com/scrum-master-training
September 23, 2008
·         Ryan Shriver of Dominion Digital presented an excellent talk on articulating The Business Value of Agile. His presentation materials can be found here: theagileengineer.com/public/Presentations/Presentations.html.